Princeton Center works with a number of energy-related companies. Some of these companies are involved in mining, some are involved in processing natural resources to produce metals, and others are involved in renewable energy.
In each case, we work with the company to help define the critical standards for operations, quality assurance and maintenance of equipment. Some of these companies use our TrainTracks learning management system to record progress. A few examples from this broad spectrum of energy-related companies are included here:
GREAT RIVER ENERGY
Use: Expresstrain for SOPs, work instructions, training and job aids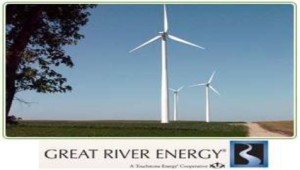 Great River Energy is an electric transmission and generation cooperative in the U.S. state of Minnesota; it is the state's second-largest electric utility, based on generating capacity and the fifth largest generation and transmission cooperative in the U.S. in terms of assets. Great River Energy was formed in 1999 when Cooperative Power Association and United Power Association merged.
MA'ADEN/ALCOA ALUMINUM PLANT (SAUDI ARABIA)

Ma'aden's $10.8 billion joint venture with Alcoa will be the largest and most efficient vertically integrated aluminium complex in the world. It will use Saudi Arabia's bauxite resources to profitably produce aluminium for domestic and international markets as well as to facilitate the development of domestic downstream industries in the Kingdom. The aluminium project involves the development, design, construction and subsequent operation of two integrated sites:
FINNING/CAT (CATERPILLAR EQUIPMENT)
Use: Expresstrain for SOPs, work instructions, training and job aids

Finning (Canada) is a division of Finning International Inc., the world's largest Caterpillar equipment dealer. Headquartered in Edmonton, Alberta Finning (Canada) sells, rents and provides customer support services for Caterpillar equipment and engines in British Columbia, Yukon, Alberta and the Northwest Territories and a portion of Nunavut. We serve a diverse range of industrial markets, including mining, forestry, construction, pipeline/oil field construction, agriculture, government sector, marine, transportation, fisheries, and the commercial transport industry.