International / Multi-Lingual Training CASE STUDIES
Client:
Cargill Corporation (Worldwide Support)
Cargill needed a more efficient way to deliver support to over 1,100 locations in 35 different countries. In addition, the CBT had to be in 8 different languages. The initial project involved New Hire Orientation.
Princeton Center, working with a local business alliance partner, created workshops and desktop courses in such areas as Project Management, Change Management, Team Building, Coaching, Accelerative Learning, Day-to-Day Management, and others. World Wide License for Multilingual Development And working with a professional translation house, converted the modules into the following languages: Spanish, Portuguese, French, German, Russian, Chinese, Thai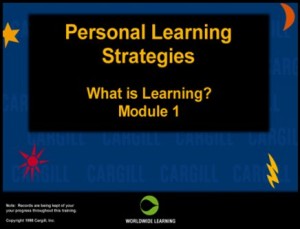 Cargill has delivered hundreds of courses worldwide using this technique. The saving in development and delivery costs have been significant.
Become our next Case Study
Some of our clients include: