Government Agencies CASE STUDIES
Client:
United States Department of Agriculture
U.S. Embassies needed a way to deliver information on new software worldwide.
Princeton Center created the information program to support the worldwide rollout of applications by USDA's Foreign Agricultural Services division. In just 45 days, Princeton Center provided the USDA with 11 desktop information modules for distribution to 150 embassies around the world. So successful was this project, Princeton Center was asked to design and develop additional information modules for the USDA/FAS division.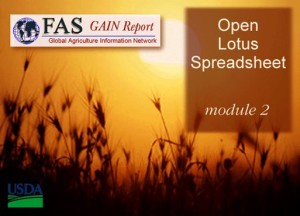 The USDA has adopted this technique as the main information transfer development process for the Foreign Agricultural Agency. Due to cost savings and budget reduction the USDA intend to expand its use to the Internet for worldwide on-demand delivery
Client:
Municipality Division of Utilities and Water
This municipality needed to standardize and upgrade its current processes for all Utilities and Water Division operations.
Based the experience and built on the success in one of the largest city departments of Public Works, this municipality decided to implement a site-licenses for SOP Express. The software was installed to help author, update and revise existing SOPs, and to create needed work instructions and job aids to support them. The client also took advantage of the Princeton Center Quick Start Program to have many of the most cortical, dangerous and costly SOP converted to the SOP Express System.
The Municipality achieved all of this with less resources, time and cost.
Become our next Case Study
Some of our clients include: